David Nicol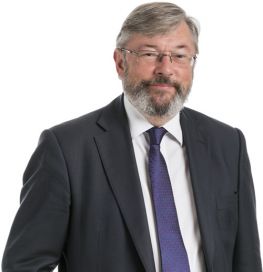 David is a consultant to the firm, having stepped down as a partner in 2017, after 32 years in the role.
He specialises in civil litigation and family law in both the Sheriff Court and Court of Session. He has also handled several high profile cases in the House of Lords and the UK Supreme Court.
David is Secretary of the Lothian Valuation Appeal Panel. Much of his time is now spent in this role, dealing with Ratings and Council Tax Appeals.
As well as serving on a Law Society of Scotland committee on quality assurance in civil legal aid work across Scotland, David was a solicitor member of the Scottish Legal Aid Board (SLAB) from 2002 until 2010. He continues as a member of a SLAB committee dealing with high level, complex civil legal aid applications. In addition, for many years he was a long-standing adviser for a non-profit organisation's legal clinic as well as a director of Family Mediation Lothian.