Separation and divorce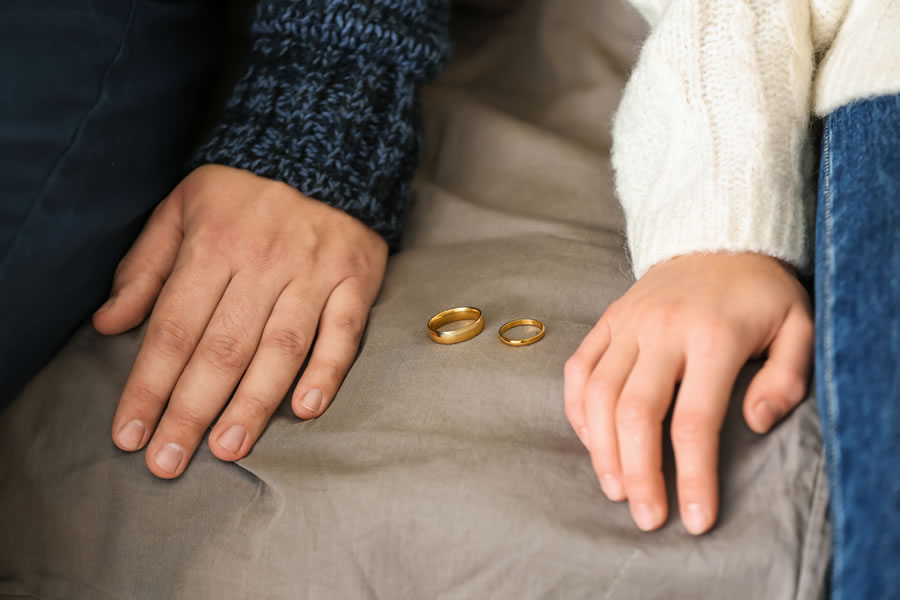 Is your separation recent? If it is, you will need some time to come to terms with the emotional consequences – anger, sadness, confusion. Hurried decisions can be unwise. But if you are at risk, they may need to be made.
Grounds for divorce
Proceedings for divorce can be raised in the Court for the area in which you are habitually resident. Jurisdiction is something that can be explored in more detail. There are four grounds for divorce:
Unreasonable behaviour
Adultery during the period of the marriage
Non-cohabitation for over 12 months and your spouse consents to divorce
Non-cohabitation for a period in excess of 24 months, irrespective of consent
Financial aspects
In Scotland, the financial aspects of separation must be resolved prior to Decree of Divorce being granted. If they are not, any claims you might have had by virtue of your subsisting marriage are lost. The way in which financial aspects are decided is set out in the Family Law (Scotland) Act 1985.
The Family Law (Scotland) Act 1985 can be accessed by computer on UK Statute Law Database and, in particular, Sections 9 to 11 set out the way in which the Court will determine division of matrimonial property. The Court may grant orders as part of divorce proceedings to achieve an appropriate and fair division of the matrimonial property.
The Court could grant the following orders:
Orders for transfer or sale of heritable property
Orders sharing pensions or "earmarking" pension lump sums
An order for payment of a capital sum, either by way of a one off payment or deferred or by instalments.
Orders for payment of periodical allowance – payment to provide support in circumstances where such financial support is justified following divorce. There are fewer of these awards made nowadays and the amount and duration of any such payments is usually time limited.
Minute of agreement
Divorce proceedings are not the only way you can resolve the outstanding financial issues arising out of your separation. Many people leave divorce until later and instead focus on a negotiated settlement which can be recorded and reflected in a Minute of Agreement, also known as a Separation Agreement. The agreed arrangement in respect of children can also be recorded in a Minute of Agreement.
These agreements usually contain a clause discharging rights of inheritance from each other and also rights to make financial claims in a later divorce case. Even if you are able to agree on matters with your spouse, it is very important that what is agreed is recorded in a Minute of Agreement. It is very difficult to prove that a verbal agreement is binding in the event that there is a dispute about that in the future.
What is matrimonial property?
If proceedings for divorce were raised, the Court would look to divide the "Matrimonial Property". If we are negotiating towards a Minute of Agreement on your behalf then what we would also focus on is the "Matrimonial Property".
The starting point is that the matrimonial property should be divided fairly, that is, equally between both you and your spouse. Matrimonial property consists of all assets acquired individually or jointly from the date upon which you were married until the date you separate ("the relevant date").
There are exceptions to this, including houses bought before marriage which are usually not "Matrimonial Property" unless they are to be used as a family home, they then become "Matrimonial Property"; pensions and policies which started before marriage the values of which are apportioned relate to the period from marriage to relevant date. Gifts and inheritances from others do not form part of the matrimonial property in most situations.
Matrimonial debts are also taken into account in any negotiations. Matrimonial debts are debts incurred either individually or jointly from the date of marriage until the date of separation.
A schedule of assets and debts and their values at the relevant date is usually negotiated and agreed. This is with a view to ascertaining what arrangements need to be made in order to achieve a fair sharing. There are arguments that can be advanced to justify a departure from the equal sharing principle. Whether such arguments apply in your case will depend on all the circumstances and will be fully considered and explored with you.
What about the arrangements for your children?
This can be the most difficult matter, from an emotional point of view, to negotiate and resolve. If the Court requires to make an order about the arrangements for your children, the Court's focus will be on what it is best for the welfare of your children. Courts are keen, wherever possible, that parents agree the arrangements for their children. The Court requires to be satisfied that it is better for the children that an order be made than no order be made. Also, the Court will, if appropriate, give children an opportunity to express their views about the arrangements for their care and upbringing.
Another way of attempting to resolve matters is by negotiation, sometimes with assistance from a mediator. Mediation is often recommended to improve communication about these things. Court can refer parents to mediation, but it is also possible to self-refer and seek assistance from a mediator.
What about child maintenance?
An assessment for child maintenance can be made by the Child Maintenance Service and not by the Court, although the Court can still make orders about payment of school fees. The Child Maintenance Service have telephone advice services and also an online maintenance calculator. The online maintenance calculator can be accessed via the following link, Child Maintenance Calculator https://www.gov.uk/calculate-child-maintenance. The arrangements for payment of maintenance can be recorded in a Minute of Agreement. If you have concerns about reliability of payment, it is probably best to include such provisions in any Minute of Agreement.
What about cost?
Matrimonial work varies a great deal with the individual circumstances and outlooks. It is usually charged for on a time and line basis in detail based on what is actually done. We will issue regular interim fee-notes so you are informed about the costs and can pay as your case progresses.
Contact us
Allan McDougall
With you every step of the way.