David Harris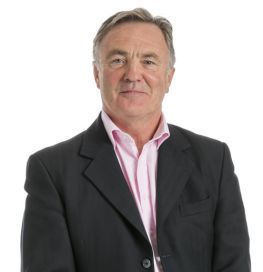 David Harris is a senior member of the personal injury team, having been with Allan McDougall Solicitors since 1991. He is involved principally in servicing Unite the Union clients and has a significant caseload of medical negligence clients.
Before joining Allan McDougall Solicitors, David worked with a law firm servicing major insurance clients defending personal injury claims and that experience has served him well in working on behalf of injured people, as he has done for the last 30 years. He has experience of cases ranging from the District Courts, Sheriff Court, the Court of Session, and the Supreme Court.
Recovering compensation for working people injured during the course of their employment in situations which have severely affected their lives is something which gives David considerable satisfaction and is one of the main reasons he decided to pursue law as a career. Before doing so, David had experience over six years of a number of different jobs in the 'real' world from labouring to bar work and culminating in a year working offshore on a drill platform as a roughneck before knuckling down to a legal apprenticeship.
In the early part of his career, David had experience working with local authorities acting as Clerk to the District Court where he gained experience of criminal law and was also involved in some high profile Judicial Review cases involving the City of Edinburgh Council (e.g. Anne Purves v CEDC).
Admissions, Memberships and Accreditations
A member of the Law Society of Scotland since 1983 and the Association of Personal Injury Lawyers, David has published papers on asbestosis, valuation of high value claims and on accident prevention.
Outside Work
David enjoys the outdoors, hillwalking and sailing. He has lived in Nigeria as a child and in India. He speaks French and has an interest in Gaelic culture. Hobbies include supporting live music (favourite gig Bob Dylan at Barrowlands 2004), reading, and following Hibernian FC.
Articles by David Harris
- Medical negligence: what the patient has to be told
- Reassuring clarification for potential personal injury compensation claimants
- No win, no fee - the pitfalls
- Danger - Asbestos
- A new Act for serious injury claimants
- New Code of Practice impacts local authority claims
- Funding a personal injury case
- Compensation culture?