Gordon Milligan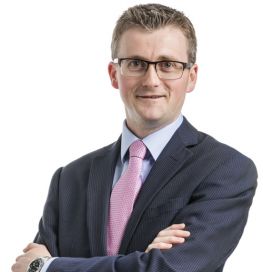 Gordon started his career as a trainee with Allan McDougall Solicitors in 2004. During his traineeship he focussed on personal injury claims for trade union members, before moving on to represent members in the employment tribunal.
In 2008 he left Scotland to travel extensively, before relocating to Berkshire where he qualified as a solicitor in England while working with a specialist industrial disease claims team.
He subsequently moved back to Scotland and returned to Allan McDougall Solicitors working at a branch office in Midlothian. Working in a high street office he was involved in a wide range of litigation, with a particular focus on matrimonial and child contact disputes.
In 2012 he moved back to the firm's trade union team where he has represented trade union members in personal injury and employment claims.
Representative experience
Gordon has represented clients in a variety of forums, including the Employment Tribunal, Sheriff Courts, the Court of Session, the UK Supreme Court, and the Standards Commission for Scotland.
In the Employment Tribunal he has litigated claims for unfair dismissal, disability discrimination, breach of contract, trade union dismissal and detriment, and interim relief.
In the Sheriff Court, All-Scotland Sheriff Personal Injury Court and Court of Session he has pursued personal injury claims, mainly for trade union members, with a particular specialism in industrial disease claims. He has also pursued and defended divorce and child contact proceedings in the Sheriff Court, as well as presenting various statutory applications, including applications under the Adults with Incapacity Act.
Education
LLB (Hons), University of Glasgow, 1999 – 2003
LDip Diploma in Legal Practice, University of Strathclyde, 2003 – 2004
Admissions, Memberships and Accreditations
Law Society of Scotland, 2005
Law Society, 2009
Gordon is accredited by The Law Society of Scotland as a Personal Injury Specialist.
Outside work
Gordon enjoys hillwalking and travel, when not looking after his two young children.
Articles by Gordon Milligan
- Medical negligence: young boy's hearing damaged in ear surgery
- Former marine awarded £700,000 for noise induced hearing loss
- Accidents on international flights
- Self-employed workplace accidents
- Employee who lost hearing due to alarm noise awarded £240,000 damages
- Employer held liable for attack on care worker
- Scotland's Personal Injury Court awards claimant over £41,000 after shopping centre slip
- Repetitive Strain Injury
- Vibration White Finger
- Industrial deafness
- Asbestos related disease compensation claims