Emily Allan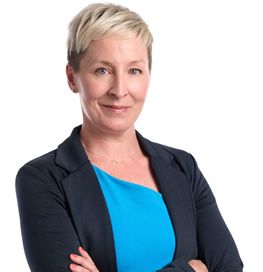 Emily specialises in family law. She is an Associate in the family law team in Edinburgh and has over 15 years' experience in dealing with clients' interests in family related matters.
Emily provides advice in relation to all family law matters, including separation, divorce and child contact and residence matters. She is primarily occupied with negotiating financial claims arising in the context of divorce or separation. She has vast experience of drawing up and negotiating separation and cohabitation agreements as well as pre-nuptial agreements. Emily has been instructed in relation to claims under sections 28 and 29 of the Family Law (Scotland) Act 2006 – financial claims where cohabitation ends by separation or death. In addition to general family law matters, Emily has experience of dealing with unusual cases, including Proving the Tenor of a Will, Actions of Division and Sale and Petitions to the Nobile Officium.
Emily has a particular interest in Guardianship matters in the context of the Adults With Incapacity (Scotland) Act 2000. She regularly assists clients in submitting applications to be appointed as Guardian to Adults who are no longer capable of managing their own affairs. She is also instructed in relation to variation and renewal of Guardianship Orders.
Prior to joining Allan McDougall Solicitors, Emily trained, qualified and practised at a small Edinburgh firm where she gained experience in general litigation; she then chose to specialise in family law. She completed her legal studies at The University of Edinburgh where she obtained her joint honours degree in Law and German and Diploma in Professional Legal Practice. She is a member of the Family Law Association.
Emily has regularly assisted the Diploma in Legal Practice course providers by volunteering to play the role of a Sheriff for the students carrying out their assessments in mock Child Welfare Hearings.
Emily is supportive and empathetic. She is conscious that family related disputes can often be a stressful and an emotional experience for clients and she aims to navigate those involved toward a satisfactory outcome in all her cases.
Representative experience
Emily represents clients in both Sheriff Court and Court of Session proceedings in relation to a wide variety of family law matters. Emily favours a practical and pragmatic approach to dispute resolution. She is known for her sensible and fair approach and strives to achieve the best possible outcome for her clients whether in the context of court proceedings or by way of negotiation.
During the early months of lockdown in 2020, Emily was instructed by a local authority in England in a Petition to the Nobile Officium, an action in which the local authority sought to find that measures ordered in England in respect of a child were enforceable in Scotland. The case was one of the few cases successfully progressed through the Courts during the early months of lockdown. Emily's advice and support was described as 'invaluable' by the client.
Education
L.L.B Law with German (Hons), The University of Edinburgh, 2003
Diploma in Professional Legal Practice, The University of Edinburgh, 2004
Admissions, Memberships and Accreditations
Law Society of Scotland, 2005
Family Law Association Member
Outside Work
Emily enjoys keeping fit and enjoys a variety of exercise classes including kettlebells, Bootcamp and Zumba. She enjoys spending time exploring the countryside and hill climbing with her two children.
Articles by Emily Allan
- Marriage breakdown and interim aliment
- Matrimonial Property: Special Circumstances and Source of Funds
- My relationship has broken down – what do I do now?
- Disputes about parentage – DNA testing