Jay Jarvis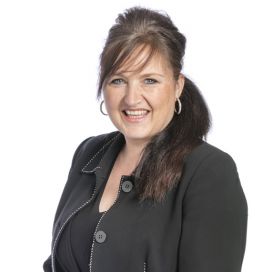 Jay has been employed by Allan McDougall Solicitors as a Parliament House Clerkess in our busy court office since 1988. She has over 30 years' knowledge and experience of court procedure. She works closely with the personal injury, family law and employment law teams, performing substantive and procedural routine duties of legal clerical and administrative work that requires knowledge of legal terms, documents and procedures. She regularly liaises with Clerks of Court and enjoys the variety of work her role brings each day.
Education
Jay has studied several Open Learning Courses, including Scottish Courts and the Law, and Youth Justice in the UK.
Outside Work
Jay is a qualified SFA Youth Football Coach and enjoyed many years coaching her sons' local football team. She still regularly attends their football games at the weekend. She is married with three boys and enjoys family time with them and the family dog.