Double partner boost for Allan McDougall Solicitors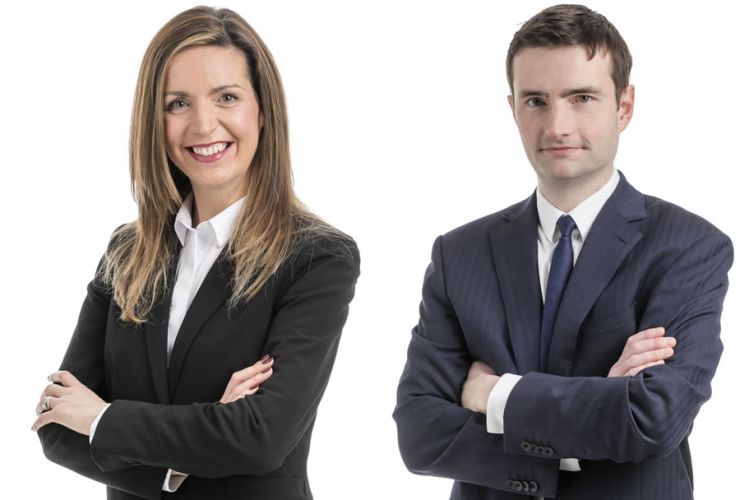 Allan McDougall Solicitors has announced the immediate appointment of two new partners, strengthening its litigation team.
Jackie Raitt, who has been with the firm 14 years, is accredited by the Law Society of Scotland as a specialist in Personal Injury Law. Jackie has considerable experience acting for clients in both the Court of Session and the All-Scotland Sheriff Personal Injury Court, pursuing all types of injury claim and specialising in employers' liability cases.
Ruaraidh Lawson, an expert in contentious Employment Law, has been with the firm 13 years and represents clients in employment tribunals, the Employment Appeal Tribunal and before the Central Arbitration Committee. He has vast experience in cases of unfair dismissal, discrimination, whistleblowing, transfers of undertakings, settlement agreements and contractual disputes.
Julie Harris, partner and head of personal injury at Allan McDougall Solicitors, said: "We're delighted to welcome such high calibre individuals as Jackie and Ruaraidh to the partnership. Their promotion to partner recognises their outstanding service delivery and results. Our recent merger provided additional strength to the firm, and extending the partnership allows us to take that even further."
In addition to the new partner roles, Allan McDougall Solicitors is continuing to invest in young legal talent by retaining Sean White as a solicitor following his traineeship and recruiting Gillian Lolic as a new trainee.
The new appointments come only three weeks after Allan McDougall Solicitors merged with McQueen Legal, forming a leading regional legal network, with nine locations across Edinburgh and the Lothians.
Julie continued: "We get enormous satisfaction from achieving great outcomes for our clients. In fact, the compensation we have secured for clients this year has reached record levels, and enhancing the litigation offering allows us to develop this part of the business even further."
Allan McDougall Solicitors and McDougall McQueen are trading names of Allan McDougall McQueen LLP, formed by the merger of Allan McDougall Solicitors and McQueen Legal. Personal injury and employment teams trade as Allan McDougall Solicitors, while private client, family law and property teams trade as McDougall McQueen.