Injury Prevention Day 2017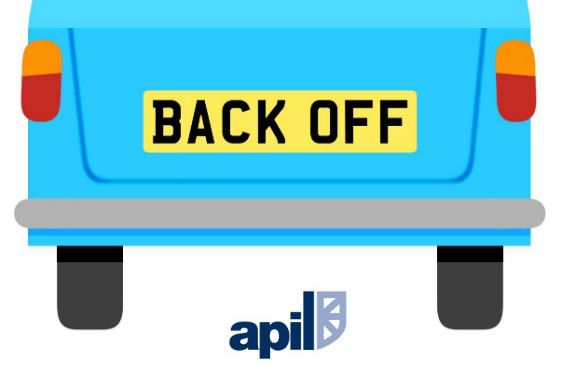 The Association of Personal Injury Lawyers instigated Injury Prevention Day, this year taking place on 16 August 2017. They want to see fewer people injured needlessly.
Brett Dixon, APIL President said: "We are dealing with a continued onslaught in relation to soft-tissue injury claims. But the Government is making no effort to reduce the needless injuries which cause suffering and claims for compensation in the first place.
There is also no evidence that the UK has "the weakest necks in Europe", but we do know that we have a lot of traffic on our roads compared to other European countries. Tailgating, particularly in traffic, causes low-speed collisions, injuries and claims. This is why we have our anti-tailgating campaign 'Back Off' to encourage better driving habits.
If fewer claims is what the Government and insurance industry want then this approach makes sense. Preventing needless harm is something everyone can agree on, including insurers. LV= is supporting the Back Off campaign, as are the National Police Chiefs' Council, Road Safety GB, and Road Safety Wales."
See APIL's new animated video to encourage drivers to keep a safe distance from themselves and vehicles in front. Watch it on YouTube (opens in a new window)