Road traffic accidents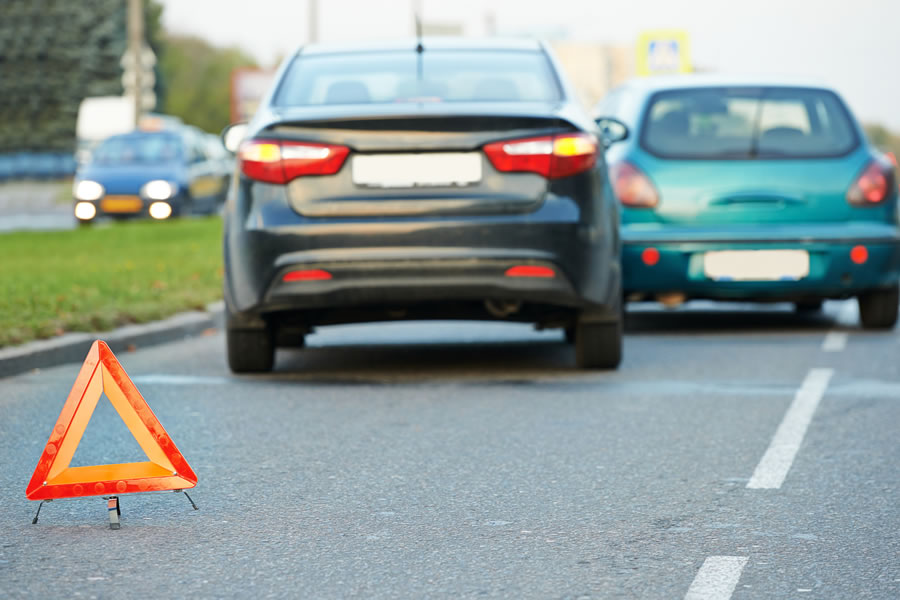 Car accidents are sadly all too common. They can often be the most distressing types of accidents to be involved in. If you were a driver or passenger injured in a car accident, you may be entitled to claim compensation. Car accidents can happen in many different circumstances. Some of the most common include:
Another vehicle colliding with the rear of your stationary or slowing vehicle in a queue of traffic
A driver undertaking a manoeuvre without checking it is safe to do so and perhaps without signalling
Another vehicle coming out of or turning into a junction or failing to keep a proper lookout for other vehicles
A vehicle changing lanes without first checking it is safe to do so
A driver of a vehicle failing to give way
The driver failing to observe priorities indicated by road signs or markings
The driver failing to keep a proper lookout
The trauma of a car accident can go deeper than the suffering and discomfort of the injury. Out of pocket expenses, insurance policy premium and in some cases loss of earnings just add to the misery.
Is there anything you need to do?
It is helpful for us to have some information from you. Don't worry if you cannot get all this information – there might well be other ways that we can get the details:
The name and address of the responsible party
The registration of the responsible party's vehicle and, if possible, name of their insurer
Names and contact details of any witnesses to the accident
If possible, photographs of the area of the accident as well as photographs showing any damage to either your or the other vehicle and any other property
An understanding of the position and movements of the vehicles involved in the accident
What compensation can you claim?
What compensation you can claim for will depend partly on how the accident and the injuries have affected you. We will take the time necessary to understand what the accident has meant for you. The most common categories are:
Compensation for the pain and suffering you have had, and might still have, as a result of your injuries
Compensation for loss of income if your injuries have meant you were unable to work for a period
Compensation to reflect any future injury-related difficulties you may have in working
Compensation for help given to you by family members with care or everyday activities you cannot do because of your injuries
Your car insurance policy excess
Repair costs for vehicle damage not covered by your own insurers
Cost of hiring a replacement vehicle if your own car is off the road
Whether you're a driver, passenger or pedestrian, we'll act quickly to make sure the compensation claim is as hassle-free as possible.
If you are interested in making a compensation claim for road traffic accident, please get in touch with us today for a confidential discussion.
Contact us
Call our personal injury claims team free on 0808 560 0872
Arrange a callback by using our enquiry form
Allan McDougall
With you every step of the way.
What our clients say
I would like to say thank you so much. Jackie Raitt was amazing and always kept me informed.
E.M.
Cannot fault anything - excellent service from Jackie Raitt and all involved with my claim.
L.A.
Fantastic service from Julie Harris. Made the experience so much easier.
J.M.
From start to finish of my case I was made to feel at ease and treated with the greatest of respect by Gordon Milligan. I am delighted with the outcome and would have no hesitation in consulting you again.
J.T.