Cathy Burnett retires after 57 years!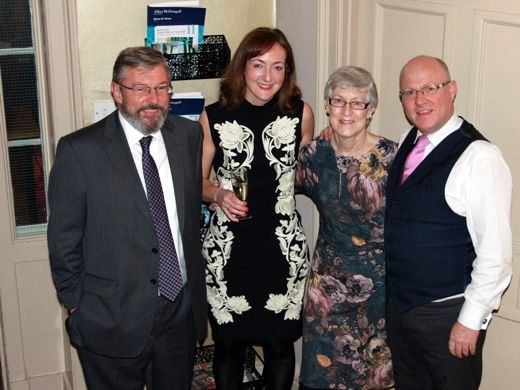 We recently bid a fond farewell to Cathy Burnett, retiring after a quite remarkable 57 years' service with the firm. She made a massive contribution to Allan McDougall and played quite a unique role in the firm's history. She witnessed many changes in personnel, systems, IT, court procedures and technology from 1958 to 2016.
Cathy arrived in the firm at age 16 as an office junior – by that time the firm had become one of the most experienced in court practice, particularly Court of Session cases and had an enviable reputation in civil litigation. And so it was into that intense environment that Cathy arrived. Cathy provided dedicated support to the then senior partner and to the whole litigation side of the firm. She became hugely knowledgeable in court procedure and became the 'go to' person in the firm.
Despite her extensive knowledge, she was always keen to learn and embraced changes to systems, and court rules over the years. She would regularly 'keep the solicitors right' and was as interested as the lawyers in the outcome of a client's case.
She has had a unique work ethic – coming in early, working late – everything that was required to do the work to a very high standard. Even in the face of a cancer diagnosis in recent years, there was almost no disruption to her working life – quite unbelievable. She was also great fun to have around and had a quick wit and spark which we will really miss.
We wish her every happiness and good health for her retirement with her husband Robert.