Accidents at work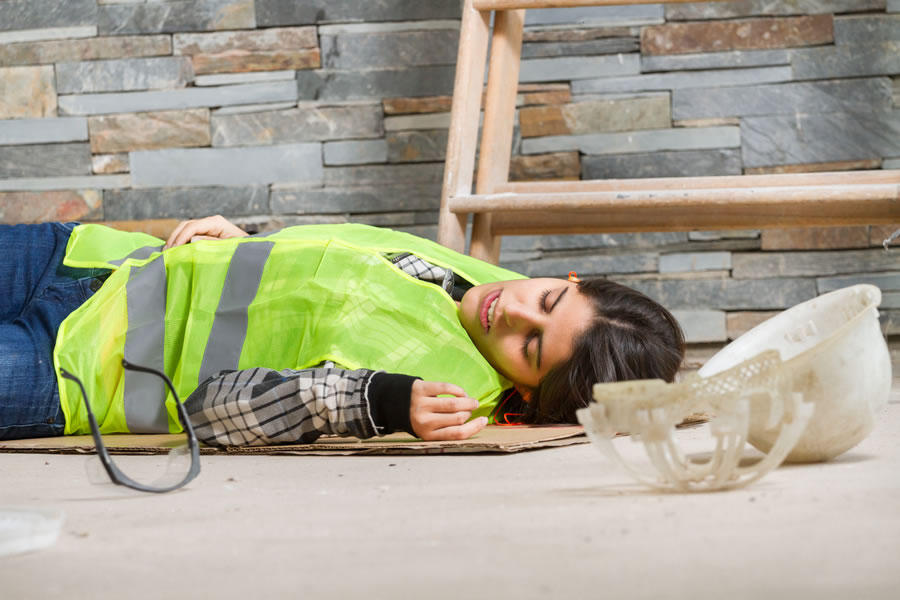 Nobody goes to work expecting to be injured. Unfortunately, accidents do happen. Workplace accidents can occur for a range of reasons, including:
Faulty machinery or equipment
Unsuitable equipment
Lifting or moving items without the proper equipment or assistance
Falls from height
Mistakes or carelessness by colleagues
Hazards in the workplace
Poorly planned processes or procedures
Lack of training
Failure to carry out a proper risk assessment
Exposure to harmful substances such as asbestos
Compensation can be claimed where it can be shown an accident at work was caused by the fault of the employer. Health & Safety legislation is there to protect people while they are at work. The duty your employer owes you can be described in general as comprising:
Providing a reasonably safe place of work
Providing reasonably safe equipment for use at work
Providing a reasonably safe system of work (processes, procedures etc.)
Reasonable training and instruction
There is a wide range of regulations which cover an employer's duty towards its employees. The regulations which feature most commonly in compensation claims include the following:
Maintenance of work equipment
Suitability of work equipment
Manual handing tasks
Floors within a workplace – keeping them free from any item likely to cause a person to slip or trip
Proper planning and risk assessment of any job where a worker is required to work at height
Organisation of any route within a workplace used by workers on foot or in vehicles<
Carrying out risk assessments of a large variety of tasks at work
Control of hazardous substances at work
Provision of personal protective equipment such as gloves, safety shoes/boots, eye protection, masks, hearing protection, head gear or other protective clothing
Our team of personal injury experts can advise you on how your accident and injury may involve one or more of these regulations. And an employer's duties remain no matter what type of workplace they operate, including:
Factories
Offices
Building sites
Restaurants and cafes
Premises owned or operated by another business or person, in some situations
Vehicles being driven in the course of your work
Vehicles being loaded or unloaded
What compensation can you claim?
What compensation you can claim for will depend partly on how the accident and the injuries have affected you. We will take the time necessary to understand what the accident has meant for you. The most common categories are:
Compensation for the pain and suffering you have had, and might still have, as a result of your injuries
Compensation for loss of income if your injuries have meant you were unable to work for a period
Compensation to reflect any future injury-related difficulties you may have in working
Compensation for help given to you by family members with care or everyday activities you cannot do because of your injuries
If you are interested in making a compensation claim for an accident at work, please get in touch with us today for a confidential discussion.
Contact us
Call our personal injury claims team free on 0808 560 0872
Arrange a callback by using our enquiry form
Allan McDougall
With you every step of the way.
Personal Injury Claim Calculator
What our clients say
Thank you again for everything you did to help with my claim. Your attention to detail is second to none & I really appreciate all the hard effort you put in. Thanks to you I have received a nice cheque that will really help make things easier this year for me & my family. You have set 2022 off to a very good start & I cannot thank you enough
D.M.
Excellent & speedy service from Gordon Milligan for my injury case.
F.B.
I was always kept informed of the progress in my case and was always treated with courtesy and respect, by both Julie Harris and Jackie Raitt. I am very pleased with the outcome achieved for me.
D.H.
I would like to thank Ms Ennis for her help and guidance on my claim. We reached a settlement over my expectations. Thank you all again.
R.B.
I was very happy with the way my case was dealt with. Excellent service.
K.R.