Slips, trips and falls at work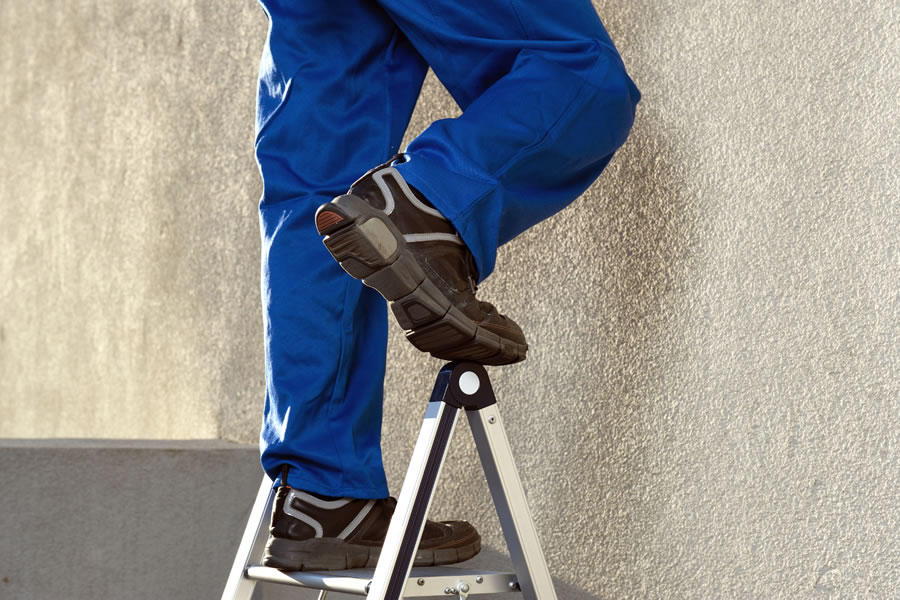 Hazards which might cause a person to fall, such as by slipping or tripping, exist in many areas of life, not just the workplace. But for some, the risk of a slip or a trip is greater at work.
Supermarket or other shop workers are often at greater risk from spillages due to the amount of stock being moved by other staff and by customers
Factory workers are often at risk from substances on the floor from machinery or components
Construction, communications and utilities workers are often required to work at height
Whatever your situation, it is important you get advice from experts in workplace accident compensation claims. When it comes to safety of floors in a workplace, an employer's duty of care is different from, say, the duty a council has about a pavement.
For workers who are injured after falling from height, there is a specific set of regulations which apply to those tasks. Those regulations impose some important responsibilities on an employer.
If you are interested in making a compensation claim for a slip, trip or fall at work, please get in touch with us today for a confidential discussion.
Contact us
Call our personal injury claims team free on 0808 560 0872
Arrange a callback by using our enquiry form
Allan McDougall
With you every step of the way.
Personal Injury Claim Calculator
What our clients say
Thank you again for everything you did to help with my claim. Your attention to detail is second to none & I really appreciate all the hard effort you put in. Thanks to you I have received a nice cheque that will really help make things easier this year for me & my family. You have set 2022 off to a very good start & I cannot thank you enough
D.M.
I'd like to thank everyone at McDougalls and Unite The Union for your help in getting compensation for me from my employers. Whatever David Harris said to them it worked - the money has gone into my account and it's a massive relief. This case just goes to show that union membership is well worth it. Unite passed me to Allan McDougall and I shall be telling everyone about my case and how Unite and Allan McDougall helped me.
S.M.
I would like to say thank you so much. Jackie Raitt was amazing and always kept me informed.
E.M.
Thank you for the speedy conclusion and excellent service. I would strongly recommend your services to others. Once again many thanks for the way you handled my claim.
M.S.
As i have a disability (deaf and dumb) I found all help given to me was excellent and a interpreter was provided who was a great help. Thank you ever so much.
K.M.