Allan McDougall Solicitors and McQueen Legal to merge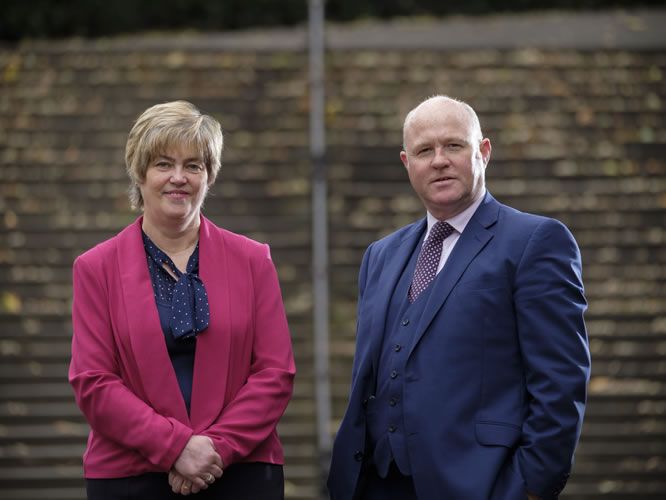 Allan McDougall Solicitors and McQueen Legal have merged, creating an expanded business with more than 70 staff, seven partners and nine offices.
The new entity, Allan McDougall McQueen LLP, will be headed up by managing partner Gordon Bathgate. All seven existing partners, including Mary McQueen, former managing partner of McQueen Legal, will take up partner roles.
The merger in numbers:
£4m combined fee income
73 staff
Seven partners

Nine offices across Edinburgh and the Lothians
Six practice areas
133 legacy years of practice, across two merging firms
Gordon Bathgate said: "As two of the leading high street legal brands with complementary office locations, we are the perfect fit. Allan McDougall has been focusing heavily on growth over the last couple of years, with new staff across all teams and new southside Edinburgh and East Lothian offices.
"Coming together with McQueen Legal significantly strengthens our property and estate agency offering and provides our clients with an extensive range of services, which can be accessed locally. From employment and personal injury litigation to property, private client and family law advice, our new firm is able to offer legal support for all of life's major milestones – whether planned or unforeseen."
No jobs or offices will be lost as a result of the merger. Indeed, it is expected that staff numbers will rise in the new entity once new systems are bedded in.
Mary McQueen commented: "Merging with Allan McDougall Solicitors allows us to expand our geographical reach and service offering without compromising our personal approach. Our work ethos will always remain the same, with our focus being on customer service, but now we will be able to offer clients a full provision of legal services across Edinburgh and Midlothian."
The new business will operate under two brand names. Private client, family law and property teams will trade under the McDougall McQueen banner, while the personal injury and employment teams will continue under the Allan McDougall Solicitors name given its significant and historical reputation in these legal areas.
Gordon concludes: "With each firm having a reputation for outstanding service, our clients will continue to receive the quality work that they have come to know, and their day-to-day experience will be unaffected. However, by merging we can share areas of best practice, processes and systems that will deliver additional benefits to the client base and the internal team right across the firm."
The merger is effective from 1 November 2017.