Whiplash injuries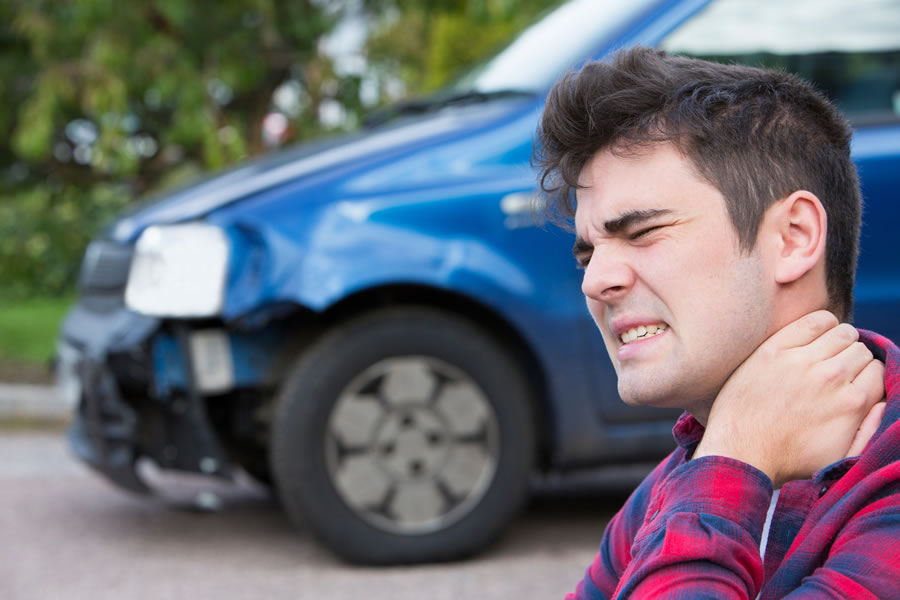 Whiplash, an injury to the soft tissues of the neck often associated with the jolting experienced in many car accidents, can affect people in many different ways. Sometimes the pain eases within a matter of days or weeks but sometimes the effects can be longer term. Injuries to the neck can be associated with pain elsewhere, particularly the shoulders, arms and lower back.
Our team of injury compensation experts has handled many whiplash claims and understands the importance of exploring fully all the ways in which the pain has affected you and your life - whether it's causing problems with work or the everyday things such as shopping, driving and childcare.
Use our personal injury claim calculator to work out how much compensation is likely for whiplash injuries.
If you are interested in making a compensation claim for a whiplash injury, please get in touch with us today for a confidential discussion.
Contact us
Call our personal injury claims team free on 0808 560 0872
Arrange a callback by using our enquiry form
Allan McDougall
With you every step of the way.
What our clients say
Patience, sympathy, support & understanding from Julie Harris in dealing with my injury claim. Genuine interest & human touch helped enormously in difficult times.
G.C.
I was impressed with the way the company dealt with the case and Jackie Raitt I thought was outstanding.
W.R.
The solicitor was very witty, polite and easy to talk to. Thanks.
H.C.
Both Jackie Raitt and Lucinda Burns have been outstanding in the way they have handled my injury case.
M.G.