Whiplash injuries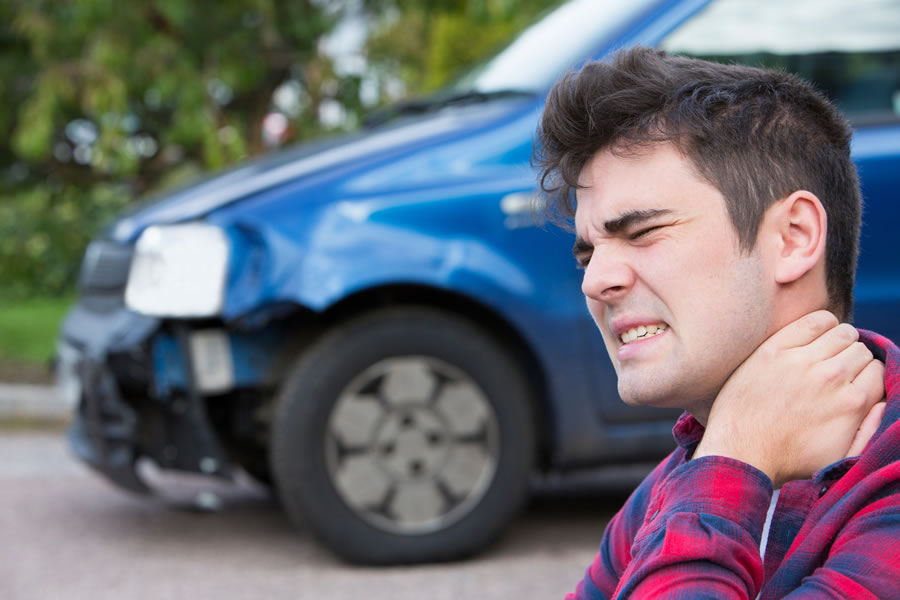 Whiplash, an injury to the soft tissues of the neck often associated with the jolting experienced in many car accidents, can affect people in many different ways. Sometimes the pain eases within a matter of days or weeks but sometimes the effects can be longer term. Injuries to the neck can be associated with pain elsewhere, particularly the shoulders, arms and lower back.
Our team of injury compensation experts has handled many whiplash claims and understands the importance of exploring fully all the ways in which the pain has affected you and your life - whether it's causing problems with work or the everyday things such as shopping, driving and childcare.
Use our personal injury claim calculator to work out how much compensation is likely for whiplash injuries.
If you are interested in making a compensation claim for a whiplash injury, please get in touch with us today for a confidential discussion.
Contact us
Call our personal injury claims team free on 0808 560 0872
Arrange a callback by using our enquiry form
Allan McDougall
With you every step of the way.
Personal Injury Claim Calculator
What our clients say
Thank you again for everything you did to help with my claim. Your attention to detail is second to none & I really appreciate all the hard effort you put in. Thanks to you I have received a nice cheque that will really help make things easier this year for me & my family. You have set 2022 off to a very good start & I cannot thank you enough
D.M.
Great effort and excellent result from Caitlin Souter for my personal injury case. Thank you.
A.D.
Many thanks to Miss Souter for her time and advice.
D.M.
I would like to thank Gordon Milligan and Julie Harris for their perseverance and efforts in securing a positive outcome in my claim for damages after a serious eye injury. I would not hesitate to recommend your company.
J.T.
I would like to thank Ms Ennis for her help and guidance on my claim. We reached a settlement over my expectations. Thank you all again.
R.B.