Whiplash injuries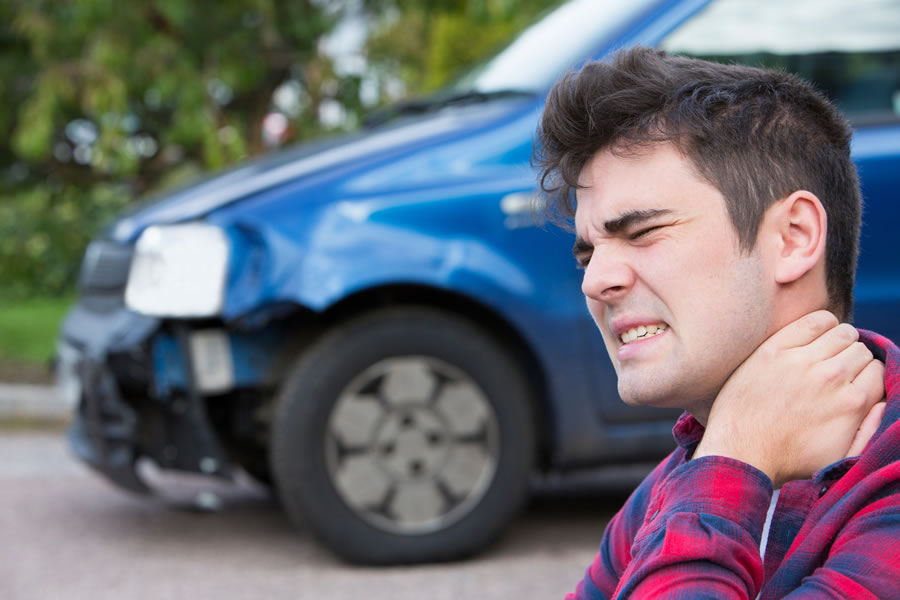 Whiplash, an injury to the soft tissues of the neck often associated with the jolting experienced in many car accidents, can affect people in many different ways. Sometimes the pain eases within a matter of days or weeks but sometimes the effects can be longer term. Injuries to the neck can be associated with pain elsewhere, particularly the shoulders, arms and lower back.
Our team of injury compensation experts has handled many whiplash claims and understands the importance of exploring fully all the ways in which the pain has affected you and your life - whether it's causing problems with work or the everyday things such as shopping, driving and childcare.
Use our personal injury claim calculator to work out how much compensation is likely for whiplash injuries.
If you are interested in making a compensation claim for a whiplash injury, please get in touch with us today for a confidential discussion.
Contact us
Call our personal injury claims team free on 0808 560 0872
Arrange a callback by using our enquiry form
Allan McDougall
With you every step of the way.
What our clients say
A big thanks to Joanne Clancy, who answered all my questions, gave excellent advice and was always professional throughout my case. Thank you Joanne and thanks to Allan McDougall Solicitors. Best Regards for the future Mark
M.E.
Your service was great and I can only thank you and your team very much for how you handled my claim.
E.S.
I would like to thank Jacqueline Raitt, Julie Harris and the rest of the team who worked on my behalf . Very pleased with outcome. Thanks so much.
B.M.
A big thank you to Allan McDougall. Never thought I'd receive that much!
C.N.