How to make a personal injury compensation claim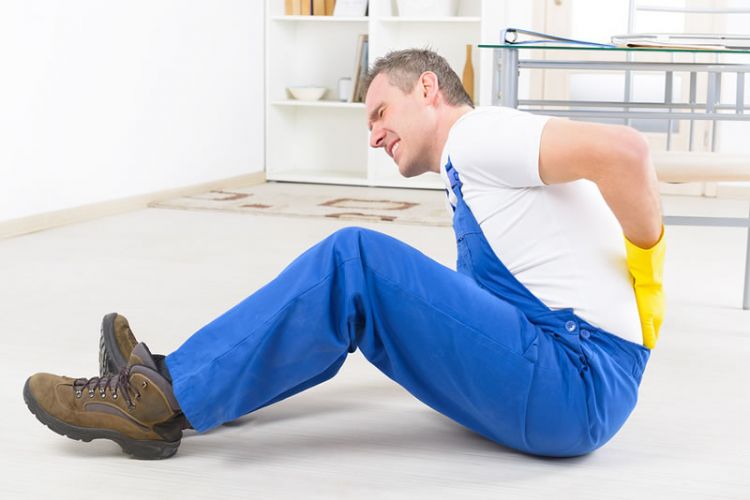 So you've slipped on a wet floor. Or caught your hand in a machine at work. The question is: are you to blame?
All too often we shrug off personal injuries as "just bad luck" and bear the cost of hospital treatment, loss of wages and other consequences ourselves. But why should you have to do this, if you're not responsible?
Can you make a claim?
Before we can answer that, there are a few questions we'll need to know the answers to:
Could you have avoided the injury?
Whose fault was it? (Employer, local authority, hospital, retailer, etc.)
Has your injury affected your ability to work or enjoy life?
Have you had to pay for medical treatments and other expenses because of your injury?
You may also be able to make a claim for a workplace injury if:
You were made redundant after your accident
You are self-employed
You were injured at a different workplace
You're claiming on behalf of someone else
The accident happened over three years ago
Your employer is no longer in business
Industrial diseases
These include illnesses caused by long-term exposure to harmful substances, activities, noise or working environments: asbestos-related diseases, respiratory illnesses, upper-limb disorders, deafness, etc.
Clinical negligence claims
Negligence of this type comprises acts of "avoidable harm" caused by a healthcare professional. Claims may concern:
Anaesthetic awareness
Anaesthetic nerve and spinal cord injuries
Dental negligence
Pressure sores
A&E compensation claims
Birth injuries
Care home claims
GP negligence
Cosmetic surgery claims
Hospital negligence
Medication errors
Contact us
Call us free on 0808 560 0872
Arrange a callback by using our enquiry form
Read more
Allan McDougall
With you every step of the way.
What our clients say
Patience, sympathy, support & understanding from Julie Harris in dealing with my injury claim. Genuine interest & human touch helped enormously in difficult times.
G.C.
Mr Milligan was very helpful and I appreciated the personal touch eg regular updates and suggestions received. My accident caused a very traumatic time for me and your advice all helped make the whole process so much easier.
A.B.
A big thanks to Joanne Clancy, who answered all my questions, gave excellent advice and was always professional throughout my case. Thank you Joanne and thanks to Allan McDougall Solicitors. Best Regards for the future Mark
M.E.
Excellent & speedy service from Gordon Milligan for my injury case.
F.B.
I was very pleased with the performance of the lawyers who dealt with my case. Top marks all round.
J.S.