Employee who lost hearing due to alarm noise awarded £240,000 damages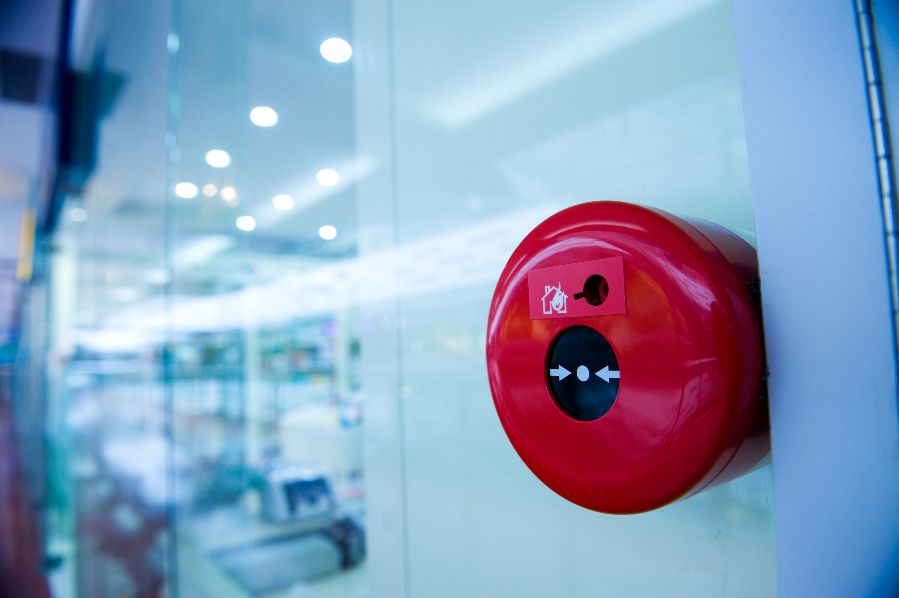 Damage to hearing caused by occupational exposure to noise normally occurs over many years. However, the timeframe was short in a recent All-Scotland Sheriff Personal Injury Court case in which the medical evidence supported a finding that an employee who had suffered hearing loss due to fire alarm noise had particularly sensitive hearing which made her more susceptible to injury when her employer failed in its risk assessment duties.
In December 2015, Miss McDonald was employed as a part-time salon assistant in an Indigo Sun tanning salon in Dundee. She was also a student studying contemporary dance at Dundee and Angus College.
On Saturday 12 December 2015, she was working on her own in the salon. Just after 9am the fire alarm sounded and did not stop until 12.55pm. It simultaneously sounded in other shops in the same building, although there was no fire. The alarm had sounded unnecessarily on several previous occasions when different employees of the salon had been working, and the salon management were aware of this.
The alarm noise made it difficult for Miss McDonald to concentrate on her work and caused her to have a headache as well as pain and ringing in her ears. Around five to ten minutes after the noise began, she telephoned her manager to ask for assistance. He indicated he would come to the salon but made it clear that in the meantime she was to carry on working. For the next two hours the alarm continued to sound. At around 11am the manager appeared and applied tape to both fire alarms to muffle the sound. He then left the shop indicating that an engineer would be calling at some unspecified point. Before leaving he instructed Miss MacDonald to continue working. The alarm stopped sounding at around 12.55pm, just before the end of Miss McDonald's shift. At this point she was near to tears.
The average noise level to which Miss MacDonald was exposed in the period prior to the arrival of her manager was approximately 87.5 dcB. After the tape had been applied, she was exposed to a noise level of approximately 82.9 dcB.
Immediately following the incident, Miss McDonald had difficulty conversing with others, as their voices seemed muffled. At College she had difficulty hearing what others were saying and had to ask them to repeat it. She had to move to the front of the class in order to hear what was said by teaching staff.
At the beginning of 2016, Miss McDonald was in preparation for her final exams and tried to put these problems to the back of her mind. Following her final exam, she returned home and consulted her GP. After a hearing test she was diagnosed with a bilateral sensio-neural hearing loss. She was referred for specialist assessment to determine whether the hearing loss was due to noise exposure, and in particular the exposure to the fire alarm. The investigations concluded that she had sensitive inner ears and that most of her hearing loss had been caused by exposure to noise.
Miss McDonald was subsequently fitted with hearing aids. She has to watch television with sub-titles, and listens to music with headphones. She graduated from college with First Class Honours in Contemporary Dance. However, due to her hearing impairment, she lost confidence and felt unable to pursue a career in dance. Subsequently she undertook a health and fitness course with a view to embarking on a degree in sports science which would be less affected by her hearing loss.
Miss McDonald sought damages for her hearing loss in the All-Scotland Personal Injury Court. The Court held that her hearing loss was caused by her employers' breach of statutory duty and its duty at common law to take reasonable care for the safety of its employees.
It held that Miss McDonald was exposed to noise in excess of the "Lower Exposure Action Value" as defined by the Control of Noise at Work Regulations 2005. Accordingly the employer had an obligation to make a suitable and sufficient assessment of the risk from that noise to the health and safety of its employees and to identify the measures which were needed to ensure that the risk from exposure of its employees to noise was either eliminated at source, or where this was not reasonably practicable, to reduce to as low a level as was reasonably practicable, and to provide personal hearing protectors to their employees where the noise was at or above the lower exposure action value. The Court concluded the employer was in breach of all those duties.
It further held that her manager was negligent in failing to instruct Miss McDonald to remove herself from the premises when he became aware of her exposure to the noise of the alarm. He knew or ought to have known that to do otherwise risked her safety. The employer was vicariously liable for that negligence.
If you have been injured, either at work or away from work, please get in touch with us for a confidential chat.
Email Gordon Milligan
Call our personal injury claims team free on 0808 560 0872
Arrange a callback by using our enquiry form