Back injuries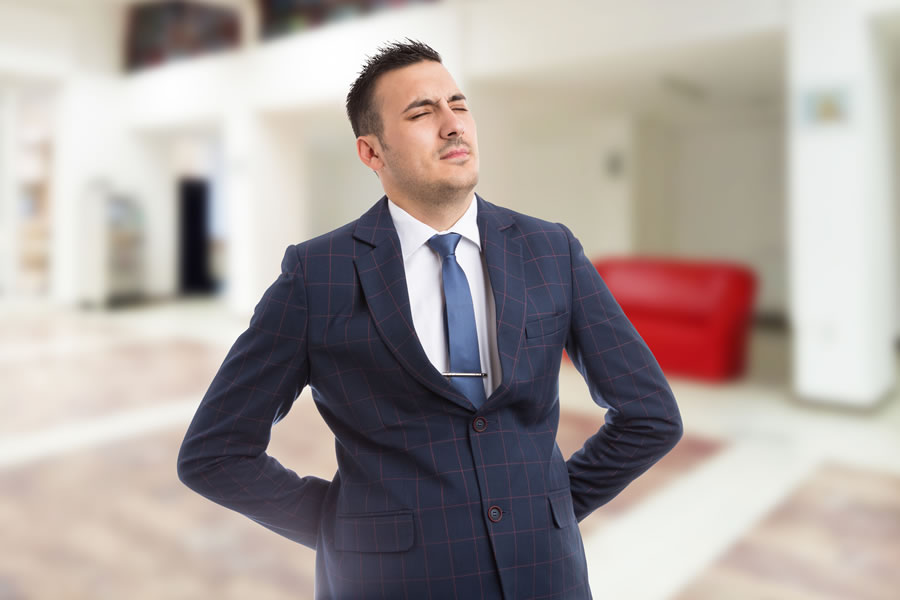 There can be many types of back injury – from a muscular strain causing mild discomfort to more serious injuries which can have a permanent effect on the sufferer's quality of life. In some serious cases, paralysis can occur. If the injury has been caused by the fault of somebody else (either a person or a company) you may be entitled to make a claim for compensation.
Back injuries can occur in a number of different ways. Common examples include: car accidents causing injuries to the neck and back; workplace accidents causing back injuries from incidents involving a fall, a slip or a trip, lifting heavy items or from items falling.
Use our personal injury claim calculator to work out how much compensation is likely for back injuries.
If you are interested in making a compensation claim for a back injury, please get in touch with us today for a confidential discussion.
Contact us
Call our personal injury claims team free on 0808 560 0872
Arrange a callback by using our enquiry form
Allan McDougall
With you every step of the way.
Personal Injury Claim Calculator
What our clients say
Thank you again for everything you did to help with my claim. Your attention to detail is second to none & I really appreciate all the hard effort you put in. Thanks to you I have received a nice cheque that will really help make things easier this year for me & my family. You have set 2022 off to a very good start & I cannot thank you enough
D.M.
The advice I was given by Caitlin Souter was excellent.
S.M.
I thought everything with David Harris was really clear and precise. Excellent.
T.L.
A professional and knowledgable service was provided which concluded in a successful settlement. Many thanks.
M.P.
I would like to thank David Harris so much for his help with my case. Never having claimed for anything before and never having used a lawyer before I didn't know what to expect, I was delighted by how you handled the case, and by how well you kept me informed. Many thanks.
D.R.