Back injuries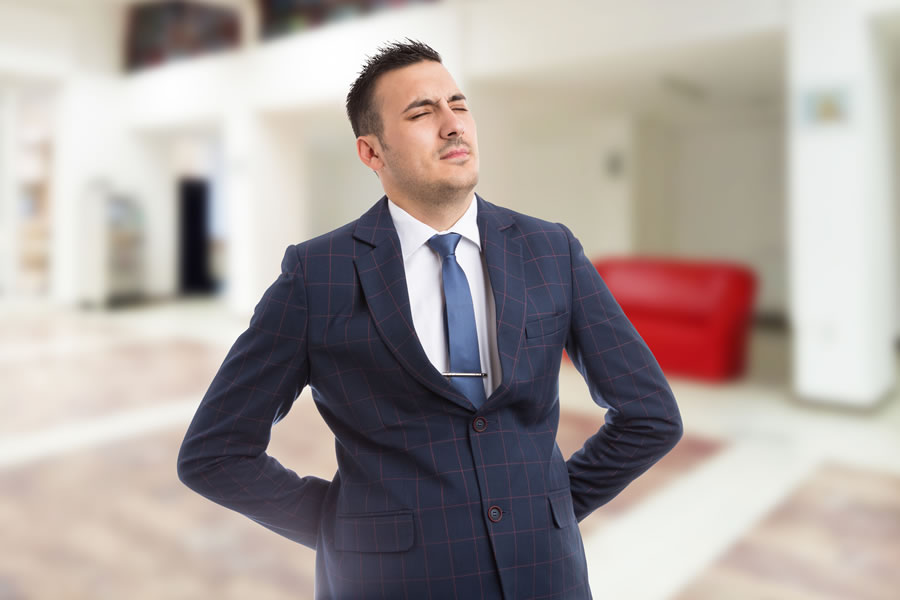 There can be many types of back injury – from a muscular strain causing mild discomfort to more serious injuries which can have a permanent effect on the sufferer's quality of life. In some serious cases, paralysis can occur. If the injury has been caused by the fault of somebody else (either a person or a company) you may be entitled to make a claim for compensation.
Back injuries can occur in a number of different ways. Common examples include: car accidents causing injuries to the neck and back; workplace accidents causing back injuries from incidents involving a fall, a slip or a trip, lifting heavy items or from items falling.
Use our personal injury claim calculator to work out how much compensation is likely for back injuries.
If you are interested in making a compensation claim for a back injury, please get in touch with us today for a confidential discussion.
Contact us
Call our personal injury claims team free on 0808 560 0872
Arrange a callback by using our enquiry form
Allan McDougall
With you every step of the way.
What our clients say
Mr. Milligan - Thank you so much for all your efforts. Although I hope to never need a Personal Injury lawyer again, if I do I certainly would know who to contact. Good health to you.
M.L.
Excellent & speedy service from Gordon Milligan for my injury case.
F.B.
Caitlin Souter handled my personal injury case. She was very, very professional, polite & easy to work with. Would not hesitate to recommend her.
I.D.
A big thank you to Allan McDougall. Never thought I'd receive that much!
C.N.