Back injuries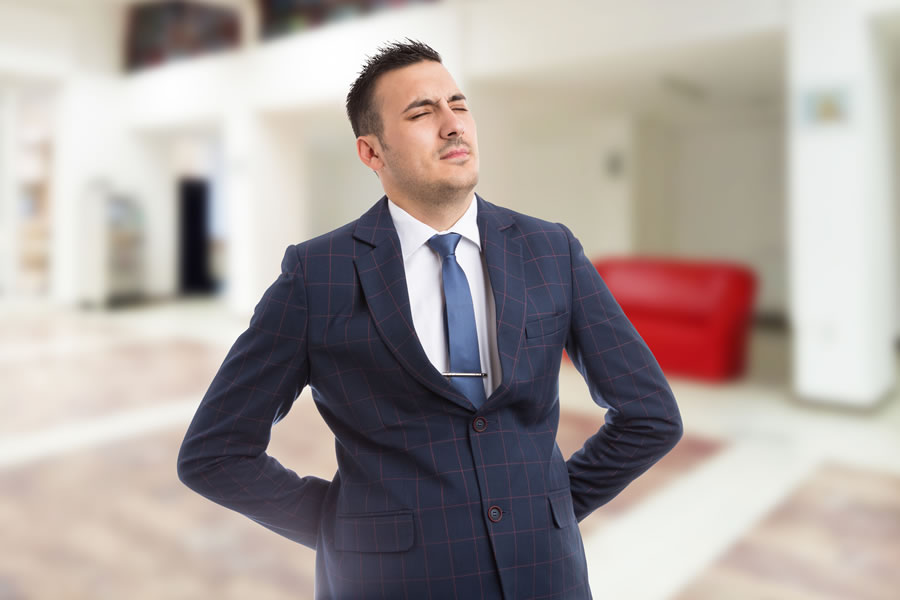 There can be many types of back injury – from a muscular strain causing mild discomfort to more serious injuries which can have a permanent effect on the sufferer's quality of life. In some serious cases, paralysis can occur. If the injury has been caused by the fault of somebody else (either a person or a company) you may be entitled to make a claim for compensation.
Back injuries can occur in a number of different ways. Common examples include: car accidents causing injuries to the neck and back; workplace accidents causing back injuries from incidents involving a fall, a slip or a trip, lifting heavy items or from items falling.
Use our personal injury claim calculator to work out how much compensation is likely for back injuries.
If you are interested in making a compensation claim for a back injury, please get in touch with us today for a confidential discussion.
Contact us
Call our personal injury claims team free on 0808 560 0872
Arrange a callback by using our enquiry form
Allan McDougall
With you every step of the way.
What our clients say
As in the previous case I had with Jackie Raitt, I had the same excellent service with Julie Harris. I cannot say anything negative at all.
G.H.
Both Jackie Raitt and Lucinda Burns have been outstanding in the way they have handled my injury case.
M.G.
May I take this opportunity to thank you for the completion of my claim. From the outset I was contacted and advised regularly on every aspect of procedure, ultimately bringing the case to successful conclusion. Again I thank you sincerely for the guidance and attention given to me during the period of the claim.
S.F.
The service I received for my injury case was fantastic. I would like to thank Caitlin Souter and her team for all their help- also my Advocate, Douglas Ross, he was fantastic.
M.H.