Allan McDougall named Litigation Team of the Year in Law Awards of Scotland 2021
Allan McDougall Solicitors has won the Litigation Team of the Year award in the coveted Herald Law Awards of Scotland 2021.
Julie Harris, partner and head of personal injury at Allan McDougall Solicitors, said: "What a tremendous boost for all of our team! We're thrilled to receive this prestigious award. Very well done to everyone in our personal injury, employment and family law teams who have continued to work so hard to deliver outstanding results for clients in these challenging times.
Many thanks too to our clients across Scotland for choosing us to represent them, as well as all the external professionals with whom we work on our clients' behalf and without whom we would not be able to achieve all that we do."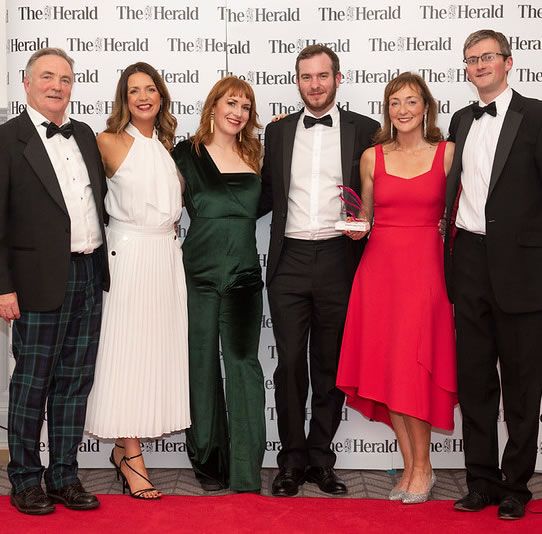 L-R: David Harris, Jackie Raitt, Alice Bowman, Steven Blacklaws, Julie Harris and Gordon Milligan.
Since 2004, with the exception of 2020 when they were cancelled due to Covid, the Law Awards of Scotland have been highlighting the work of Scotland's leading lawyers and law firms. They recognise and reward the best lawyers, law firms, in-house teams, and suppliers across the country.
The awards are judged by an independent judging panel consisting of senior industry experts. The Litigation Team of the Year award category is sponsored by Stirling Park, one of Scotland's largest firms of Messengers-at-Arms and Sheriff Officers.
Contact us
Call free on 0808 560 0872
Arrange a callback by using our enquiry form