Court of Session re-visits time bar in asbestos case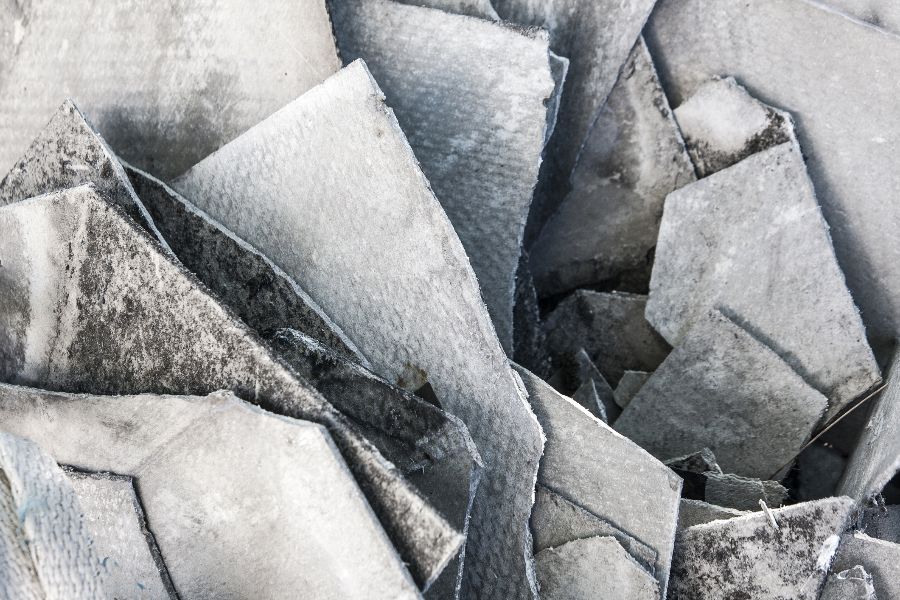 The Court of Session has recently considered the issue of time bar in the case of John Kelman v Moray Council. Mr Kelman was employed by Moray Council as a Maintenance Electrician between 1980 and 1984. In March 1999, he was diagnosed with Pleural Plaques, which are small areas of thickened tissue in the lung lining, not usually giving rise to symptoms. He remained well until around 20 years later when he started to suffer from breathlessness. A diagnosis of Mesothelioma was made in March 2019, and a Court action raised. This is a fast-growing cancer caused by asbestos. The average life-expectancy from diagnosis is 18 to 31 months.
Clearly around 20 years had passed from the date on which the initial injuries were sustained and the raising of a Court action. So on the face of it, Mr Kelman's case was time barred, as there is a three-year time limit. He contended however that he was not aware that his Pleural Plaques were sufficiently serious to justify bringing an action of damages. It was only when he was diagnosed with Mesothelioma in 2019 that he thought an action could be raised. His fallback position was that even if the action was time barred, the Court should exercise its discretion and allow the claim to proceed, nonetheless.
Mr Kelman gave evidence about what happened back in 1999. He didn't think there was anything wrong with him to make a claim about. He had no knowledge that he could pursue a claim for his Pleural Plaques. If somebody had said to him in 1999 that further down the line he could be worse and that in 20 years' time he would be breathless and not able to do very much at all, he would have taken action and done something about it, but back in 1999 he had no reason to think he had anything much wrong with him, nor that he would get worse in the future.
The applicable law is the Prescription and Limitation (Scotland) Act 1973. Section 17 states, broadly, that a Court action for personal injury shall be brought within a period of three years after (a) the date on which injuries were sustained, and (b) (if later than (a)) the date on which the claimant became (or on which it would have been reasonably practicable for him in all the circumstances to become) aware that (1) the injuries in question were sufficiently serious to justify bringing an action for damages and (2) that the injuries were attributable to fault on the part of another.
In addition, Section 19A of the Act confers a power on the Court to override the time limits imposed by Section 17 if the Court considers it equitable, so that even if a matter is time barred, for reasons of fairness, the Court will allow it to proceed.
Sections 17 and 19A have been analysed by the Scottish Courts on very many occasions. In considering the applicable legislation, the case law and the facts of the case at hand, Lady Wise found that the matter was not time barred. She found Mr Kelman and his wife to be credible and reliable witnesses.
What was relevant is not whether Mr Kelman had knowledge that any claim was actionable as a matter of law, but rather whether he had actual or constructive knowledge that his injuries were sufficiently serious to justify raising an action. The evidence clearly illustrated that he did not have such actual knowledge until he was diagnosed with Mesothelioma in 2019. Mr Kelman had remained symptom free between 1999 and 2019. There was little doubt that Mr Kelman and his wife were shocked by the diagnosis of Mesothelioma in 2019 and that he acted promptly in seeking advice in having an action raised thereafter.
Lady Wise then moved on to consider whether (even if it was time barred) it would nonetheless be equitable for the action to proceed. Balancing the various factors in the case, she considered that the prejudice to Moray Council if the claim proceeded was less substantial than the loss to Mr Kelman should she refuse to allow it to proceed. He was not responsible in any meaningful way for the delay in proceedings being raised. Therefore, even if Lady Wise had considered that the action was time barred under Section 17, she would have allowed it to proceed on the basis that it was equitable to do so in terms of Section 19A.
The Scottish Law Commission published a discussion paper on Damages for Personal Injury (PDF) (Scot Law Com Number 174) on 23 February 2022 seeking views concerning possible further reform of the law, relating to time bar problems concerning Pleural Plaques and the subsequent development of more serious disease such as Mesothelioma. This case highlights the problem that a pursuer can face and is a very good illustration of the Court applying its discretionary power.
Email Julie Harris
Call our personal injury claims team free on 0808 560 0872
Arrange a callback by using our enquiry form