Passenger awarded compensation after breaking ankle on bus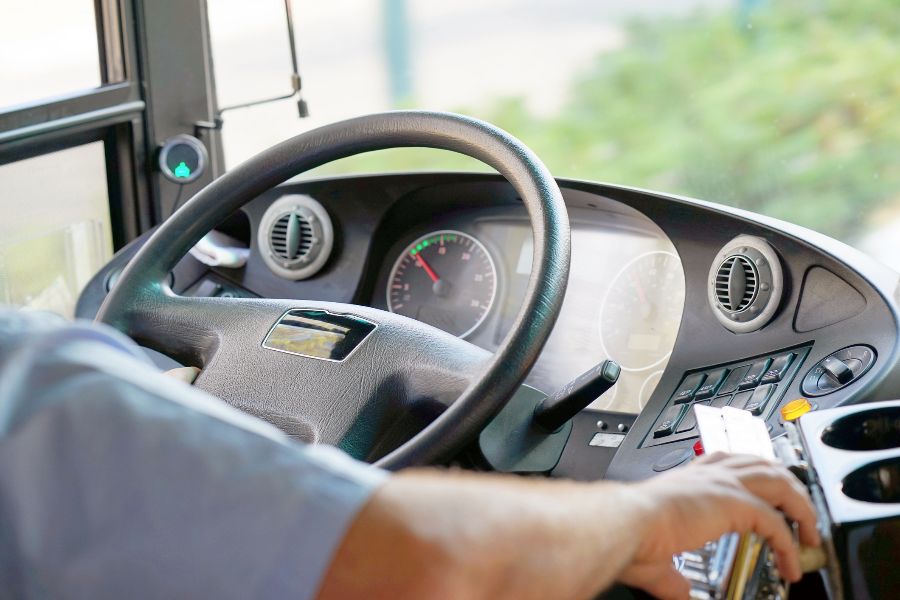 A passenger who sued a coach company, Fife Scottish Omnibuses Ltd, after breaking her ankle on one of its buses has been awarded more than £16,000 by the All-Scotland Sheriff Personal Injury Court.
Mrs Varney, the passenger, claimed damages following an accident when she lost her footing at the emergency exit steps on a coach travelling from Aberdeen to Stonehaven. The coach was stationery at the bus stop when Mrs Varney went up the front stairs to the main passenger deck of the coach. She turned onto the aisle to walk towards the rear of the coach. There was an on-board passenger toilet on the nearside of the coach about halfway along the aisle. Access to the toilet was via a set of stairs ("emergency exit steps") leading down from the main passenger deck. At the top of the stairs the aisle narrowed. Mrs Varney did not see the emergency exit stairs or the ingress and stepped with her right foot onto the edge of the top step of the emergency exit stairs. She sustained a fractured ankle.
The coach company stated they had taken reasonable care and the coach was "road legal". They had not undertaken any risk assessment of on-board passenger safety. A reasonable modification would have been to put a vertical post on either side of the emergency exit stairs as a visible warning of the ingress. It would have physically prevented Mrs Varney's foot going down the edge of the top of the steps.

The Court held that because the ingress narrowed the aisle by 88 millimetres, it was a hazard for passengers. Therefore, the accident was foreseeable, and the coach company was negligent. And so Mrs Varney was successful in her claim. However, she was found to be contributorily negligent (i.e. it was partly her fault in that she had failed to exercise reasonable care for her own safety) to the extent of 60% and received damages of £16,495.
The Court took account of the failure by the company to assess risk, and although there had been no previous similar incidents or complaints, held that such an accident was reasonably foreseeable, i.e. that the coach company ought to have realised that this was a risk.
If you have been injured in an accident and would like to have a confidential discussion, please contact us today.
Email Julie Harris
Call our personal injury claims team free on 0808 560 0872
Arrange a callback by using our enquiry form