Cyclists awarded damages following accidents on Edinburgh tramlines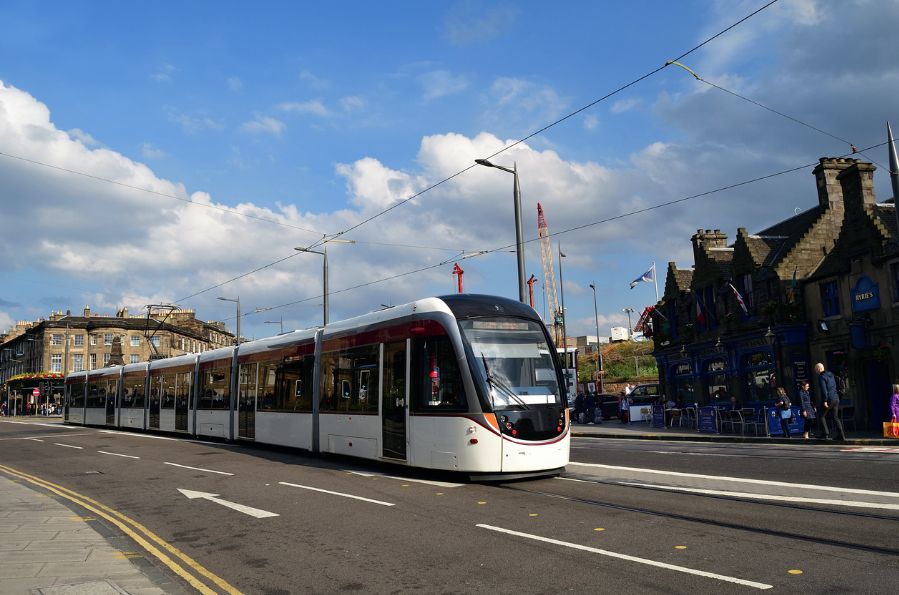 While Edinburgh's still relatively new trams have made travelling around the city much easier for many, tram-related accidents have resulted in physical, emotional and financial pain for a number of people.
Tram-related accidents can involve vehicle drivers as well as pedestrians and cyclists who have to cross tracks throughout the city.
In a recent case, Elizabeth Fairley and Iain Lowdean sued Edinburgh Trams Limited, Transport Initiatives Edinburgh and Edinburgh City Council after sustaining injuries while cycling across the tram tracks in Haymarket and Princes Street.
Background
Ms Fairley's accident occurred in October 2013, on a semi-dark and wet evening. As she crossed the tracks at Haymarket, her back wheel slipped back into the tram tracks and she was thrown off her bike. She landed in the path of passing vehicles, and sustained injuries to her knee and chin.
Mr Lowdean fell from his bike when it slipped on the tram tracks in Princes Street in October 2012. He suffered injuries to his hands and right knee.
Arguments
The cyclists claimed that it had been well known for many years that the presence of tram tracks posed a danger to cyclists. The tram lines posed "a risk to cyclists if crossed at a shallow angle, including the risk of a loss of control and a fall to the ground". This was also apparent when the trams were part of the public transport infrastructure in the 1950s.
The defenders denied liability, insisting that the cyclists should have taken more care for their safety. Their expert said: "a prudent cyclist would cycle at a 'sufficiently slow speed' to enable him (i) to stop quickly if the need arose and (ii) to turn at 'an appropriate angle' to avoid the tram track hazards." The appropriate angle being more than 45 degrees.
Outcome
In issuing judgement at The Court of Session, Lady Wolffe ruled that in each case the road layout and tram tracks created a "hazard" which posed a "significant risk of accident". The traffic conditions also contributed to this hazard, as it constrained the pursuer's choices.
The pursuers had to cross the tram tracks at too shallow an angle, and had to do so while following the expected line and direction of travel. The road layout and tram tracks led the pursuers into "unsafe situations". They were also unable to achieve a safe angle.
The risk posed to cyclists was known to the defenders and was therefore "reasonably foreseeable". The evidence did not support the defenders' case of contributory negligence against the pursuers. Lady Wolffe said the cyclists "bore no responsibility in law for the accidents that befell them."
What now?
The Council must now take action to ensure the tramlines are made safe to avoid any further accident or injury. They must have proper signage and create designated bicycle lanes. This is especially crucial as a medical student, Zhi Min Soh, was killed in 2017 when she fell into the path of a minibus after her wheels were caught in the tram tracks.
The Council claim they are upgrading their cycle routes across the city centre which should help the situation at hand. In the meantime, a further 39 claims by cyclists are now expected to proceed after being put on hold.
If you have been injured in a cycling or road traffic accident, please contact us today for a confidential discussion.
Call our personal injury claims team free on 0808 560 0872, or arrange a callback by using our enquiry form.